I'm gonna be famous!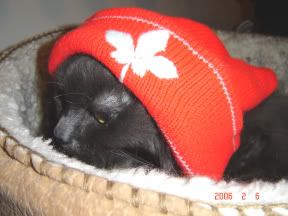 I finally made it to Stuff on My Cat. I was wondering why Mummy was piling all that stuff around me the other night. I didn't mind, though, because I like maps and I got to sit on one. I'm a little behind in the polls, though, so I'm hoping more people will vote for me! If you go here:
http://www.stuffonmycat.com/index.php?itemid=2123#more
you can vote for me!